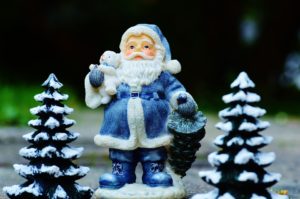 It is the 11th day of Christmas today.
11 days ago, most people would have spent Christmas with their family and friends. However, according to a non- Singapore adultery website, hundreds of married people get onto the website to browse and message others. Some even met up with those they found online.
The non- Singapore adultery website in question is known as "Illicit Encounters". It has 1 million users and was launched in 2004. It is described as a "dating website for married people" and its members are charged up to 500 pounds a month.
Daily Mail spoke to 3 people who cheated on their partners over the Christmas period.
Nottingham resident Elle, 31, has been having an affair with her colleague since May 2016. This Christmas, Elle's colleague suggested that they both work the Christmas Day Shift. They had sex a few times in the day when they could. She admitted that it felt wrong cheating on her husband on Christmas.
Hertfordshire resident Katie, 28, has a habit of spending her Christmas morning and lunch with her immediate family before driving to her boyfriend's home. She used the time in the drive to cheat on her boyfriend by meeting with a man she met online. According to her, both men "offer something (physically and emotionally) that other doesn't". She wants the best of both worlds.
Londoner Michael, 44, initially dismissed the idea of committing adultery on Christmas day. However, his "date" suggested that they meet early in the morning and given that he usually goes for an early morning run, his absence in the morning was accounted for. They went to a hotel, had sex and left.
Statistics on the non- Singapore adultery website:
114 people signed up to the site on 25 December 2016, of which 65 were men.
800 messages were sent on that day.
8000 profiles were viewed.
100,000 UK residents signed up on the non- Singapore adultery website in 2016. Over half were women.
See: Unity Blott, "'We met at a hotel and did the deed': People who cheated on their partners on CHRISTMAS DAY reveal their shocking tales of adultery (and why they did it)", Mailonline, 28 December 2016
Adultery in Singapore (and other parts of the world) is becoming more rampant partly because of adultery websites like "Illicit Encounters".
As a divorce lawyer in Singapore, I frequently have clients who come to me telling me that their spouses cheated on them. One of the most common questions is: "How do I prove it?"
Confession of the cheating spouse may suffice. However, to be safe, most people who wish to prove the adultery of their spouse usually engage a private investigator to obtain other evidence.
If you face marital problems as a result of adultery, please contact us.
You may also be interested to read more about:
2. Annulment (Nullity) of Marriage
5. Maintenance Issues (Alimony)
For more information, please contact us here.