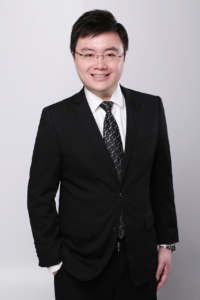 Managing Director
Javern Sim, JD, is the only family lawyer in Singapore (and possibly the world) who is also a:
Chartered Accountant;
Accredited Mediator; and
Former MOE school teacher.
As a family law practitioner, Javern doesn't just practise the law. He is a tutor for the Singapore Bar Examinations- teaching family law to graduate law students and aspiring lawyers.
Educational Qualifications
Javern holds a Doctor of Jurisprudence (in law) from the Singapore Management University as well as a Bachelor of Accountancy (Honours) from the Nanyang Technological University.
As a Family Lawyer
Javern has been successful in his practice as a family lawyer, handling a wide variety of cases involving both Singaporeans and foreigners living in Singapore.
He has represented clients in:
Contested divorce trials;
Simplified divorce;
Mediations;
Applications for interim custody, care and control, and access;
Family violence matters involving personal protection orders (PPO), expedited orders
Relocation proceedings;
Injunction proceedings;
Ancillary matters hearings;
Negotiations;
Maintenance applications (MSS);
Relocation proceedings;
Drafting of prenuptial, marital and postnuptial agreements;
Drafting of deed of separation;
Annulment (Nullity) proceedings; and
Applications for leave to commence divorce before 3 years of marriage; and
All other areas of family law.
Javern personally handles more than 150 family cases every year. He has ample experience as a family lawyer in Singapore.
As a Chartered Accountant
Divorce often comes down to the dollar and cents. Many of Javern's clients are unable to agree on the division of matrimonial assets and maintenance (alimony).
Being an accountant, it is no secret that Javern is good with numbers. His clients have commented that Javern is "exceptionally fast", "sharp" and "extremely meticulous". Javern's strength with numbers is an asset to many of his clients.
As an Accredited Mediator
Many divorce cases in Singapore are resolved by the mediation process. Mediation is compulsory if you have not agreed on the terms of the divorce and most contested divorces in Singapore are resolved using the process of mediation.
Javern is accredited by all 3 major mediation bodies in Singapore. He is an:
Associate Mediator with the Singapore Mediation Centre;
Accredited Mediator with the Singapore International Mediation Institute; and
Associate Mediator under the Law Society's Mediation Scheme.
Given his wealth of experience and training in mediation, it is no wonder that many of Javern's family cases are settled out of Court. This reduces the time and money spent by each client on the case.
As a former MOE teacher
Before becoming a family lawyer, Javern was a teacher with the Singapore's Ministry of Education. He has coached children of various ages and in his last appointment, he was a co-form teacher with a Secondary 4 Express class with more than 40 students under his care. Many of Javern's students are now in tertiary institutions in Singapore.
Being an educator, Javern has worked extensively with both parents and students.
Javern understands the issues facing children and what works for children. Arguably, he has spent more time with children than many of their parents.
As a family lawyer, Javern puts his experience as a teacher to good use in making arguments to advance the welfare of children.
Contact Javern today at +65 9833 0314 or email him at javern@populuslaw.com.sg.