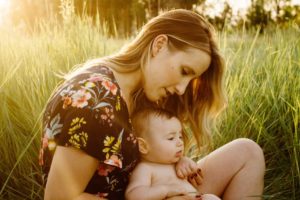 Most Singaporeans would have heard of the name Wong Li Lin who made her name in popular local dramas such as Triple Nine. She divorced in 2013 and is a single mum to 2 children.
Wong recently wrote an article on her experience as a single mother in Singapore.
Statistics from the 2014 Ministry of Social and Family Development report titled Families And Households in Singapore (2000 to 2014) show that 6.8% of Singaporean households consist of single-parent families.
While 93.2% of families are made up of 2 parents, many of them liken their role to that of a single parent since their other halves are travelling most of the time.
Wong Li Lin describes being a single mother in Singapore as "darn hard work". To Wong, it is hard because there is no way for her to pass on her responsibility to another person. She spends lots of time and effort on taking care of the children.
Secondly, to Wong, parenting is not just about ensuring that things are done for the children. She needs to be there to guide and care for the children. Back in 2013, when Wong got divorced, she would wake up at 5am to prepare breakfast and school lunch for her children, get them on a school bus and go to work. She would pick up the children in the afternoon before going to work again. She would have night classes sometimes. Given her busy schedule, she had the urge to teach the children a lesson when they had silly fights. Instead, she would calm herself down and teach the children about conflict resolution.
Wong described divorce and getting back on her feet as one of the hardest things she had to go through. The children sensed "the fragmentation of what was once the safest place in the world for them."
To divorced parents/ parents undergoing divorce, Wong said it is important to "maintain stability, to keep them feeling secured while their parents are clearly losing it" and this requires "resilience, perseverance and depths of compassion."
Wong explained that she had to "parent" and she was a "mum, dad, grandparent and friend" to her children.
She did not make her situation a problem. Wong allows herself to feel whatever it is and accept her situation.
3 years on, Wong's children are so close to her that they "can't get rid of her". They talk about divorce and how divorce does not make dad or mum a better or worse person. They cope with life as it comes.
See: Wong Li Lin, "Being a single parent is 'hard work'", Today, 24 December 2016
As a divorce lawyer in Singapore, I feel that Wong Li Lin has taught us many lessons in this short article. It is not easy being a divorced parent.
Firstly, it is important to recognize that being a single parent is no easy task. While married couples get to "share" the load, a single mother in Singapore like Wong has to do it all by herself.
Secondly, the responsibility of having care and control of your children does not end with feeding them and taking care of their daily needs. You would need to be there to guide them and teach them the right values in life. They are the future and they need to be properly nurtured.
Thirdly, you have to understand that children, no matter how old or young they are, will know that home is no longer the same without the other parent. It is important to assure that they can lead a normal life, like what other children do. They will still have their mum and dad around. Divorce is a thing for the adult and it is important that children are not drag into the marital issues.
Finally, it is important for single parents to accept that things are no longer the same and that they need to stay strong for their children.
It is a challenge being a single mother in Singapore. Stay strong, and let us know if you need help!
You may also be interested to read more about:
2. Annulment (Nullity) of Marriage
5. Maintenance Issues (Alimony)
For more information, please contact us here.