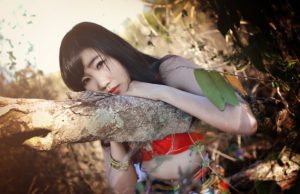 From my experience as a divorce lawyer in Singapore, adultery often spells the end of a marriage. Even the most gracious spouse finds it hard to deal with the betrayal. When my female clients come to me saying "my husband cheated on me", I know the possibility of saving the marriage is slim.
However, a group of sugar daddies claimed that being a "sugar daddy" with "sugar babies" they met on controversial website "Seeking Arrangement" actually helped saved their relationships!
According to some of the sugar daddies, being intimate with a sugar baby (i.e. having an adultery) encouraged and pushed them to carry on with the marriage despite not being intimate with their other half! In fact, one sugar daddy even claimed that he became a better lover to his wife after he became a sugar daddy.
There are reportedly 123,802 married men in the US on the Seeking Arrangement website. One of them, Joe, 45, claimed that he and his wife rarely had sex and his wife agreed to him having another partner provided that it "didn't affect her directly, and neither she, nor anyone else found out about it." The sugar daddy said: "time with my sugar baby has taught me so much about a woman's psyche and physique, that I am a better lover. My wife has never been happier!"
Other men interviewed suggested that they had an adultery as their libidos were affected by their wives' "physical and mental health".
Gavin said: "My wife suffers depression and has not enjoyed nor participated in sex for several years. Without having an arrangement I would have certainly divorced her by now."
Sugar daddy Josh said: "My wife has some health issues, so making love is very infrequent. I love her very much and would never want to divorce, but I am very amorous and love sensuality and being sexual. Having an arrangement where I spend time 'letting loose' keeps me calm and therefore a much better husband than if I were bound up."
Incredibly, sugar daddy Dexter claimed that his wife allowed him to join the Seeking Arrangement website and did not mind him bringing his sugar baby on social events.
See: Erica Tempesta, "'I am a better lover- my wife has never been happier!' Group of wealthy men claim that CHEATING on their spouses with attractive sugar babies has made them more attentive husbands", Dailymail.com, 13 December 2016
As a divorce lawyer in Singapore, I have seen many couples filed for divorce because one spouse cheated.
In Singapore, adultery happens when a married person voluntarily engages in sexual intercourse with another person other than his/ her spouse.
See: Section 95 of Women's Charter (Singapore)
For clients who wish to file for divorce based on adultery in Singapore, I would advise that they engage the services of a private investigator to obtain evidence to prove adultery. Adultery in Singapore can also be proven by way of:
Confession by your spouse;
Direct evidence – for example, having a witness to the commission of adultery or video evidence; and/ or
Your spouse has a child but the child does not belong to you.
"My wife cheated on me"/ "My husband cheated on me"
If you suspect your spouse to be cheating on you, contact us today!
You may also be interested to read more about:
2. Annulment (Nullity) of Marriage
5. Maintenance Issues (Alimony)
For more information, please contact us here.