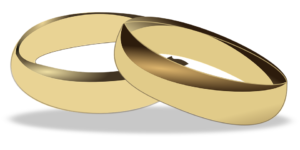 Is there a perfect age for marriage?
Malaysia has proposed that the minimum age for marriage for Muslim girls to be raised to 18 in order to (1) improve "social protection" for minors and (2) reduce teen pregnancy.
The announcement came after various stakeholders (including religious affairs authorities) were engaged by the Malaysian Ministry of Women, Family and Community Development on the proposed amendment to the "Law Reform (Marriage and Divorce) Act.
Currently, Muslim girls in Malaysia who are younger than 16 have to seek and obtain the permission of Islamic Courts in the country before getting married. Some rapists allegedly married their underage victims in order to avoid criminal prosecution.
According to Minister Rohani Abdul Karim: "Now it's 16 for girls, 18 for boys. We are not very happy with that; we want to push it to 18 for girls. We are doing this through awareness campaigns and by going around various states to let people know why we are proposing the age increase.
Mr Mah Weng Kwai, commissioner of the Human Rights Commission of Malaysia said that "it's high time the country raise the minimum age and end all child marriages."
Rights activists have suggested that implementation of the law is key and there must be a change in mindset and parental support for the country to end child marriages.
Statistics show that there were more than 13,800 cases of child pregnancy in Malaysia last year. The number of child pregnancy in Malaysia was even higher in 2014 (16,528 cases) and 2013 (17,588 cases).
See: Melissa Goh, "Malaysia proposes raising marriage age for Muslim girls", Channel NewsAsia, 8 November 2016
Is there a perfect age for marriage? Does getting married at a certain age help a couple stay married?
As a family lawyer in Singapore, I do not think that there is a perfect age for marriage. More importantly, it boils down to whether the couple are ready.
In Singapore, if one of the parties is under the age of 18, the Minister needs to issue a special marriage license for the parties to marry. If this is not done, the marriage will be deemed as void.
Marriage requires an immense amount of commitment, responsibility and understanding from both parties. The responsibility extends not just to your spouse, but also your children. As such, it is important to be ready before getting married.
If you are getting married, you may wish to enter into a prenuptial agreement with your fiancé/ fiancée. Typically, a prenuptial agreement touches on issues concerning matrimonial assets, maintenance (alimony) and custody of children. A prenuptial agreement protects the interests of both parties should the relationship turn sour.
Conversely, if you are already married, you may wish to enter into a marital agreement with your spouse. A marital agreement functions in a similar vein as a prenuptial agreement.
Contact us today for further information!
You may also be interested to read more about:
2. Annulment (Nullity) of Marriage
5. Maintenance Issues (Alimony)
For more information, please contact us here.