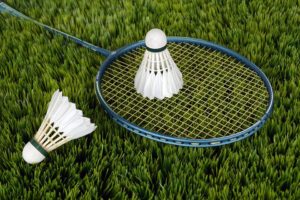 The world recently found out that China's 2-time Olympic gold medalist and 5-time world champion Lin Dan had cheated on his wife while she was pregnant with parties' child.
Photographs and a short video clip showing Lin and model-actress Zhao Yaqi surfaced on Weibo.
Lin and his wife, Xie Xingfang (a former badminton world champion herself) were married in 2012. Xie gave birth to a boy on 5 November 2016.
After the affair surfaced on the internet, both Lin and Zhao apologized, one after another.
Lin posted on Weibo: ""As a man, I do not make any excuses for myself, but my actions have hurt my family. I apologize to them here."
See: Chew Hui Min, "China's badminton star Lin Dan apologizes for affair with model while wife was pregnant", The Straits Times, 17 November 2016
Zhao apologized a few days later in a press conference on 22 November 2016.
She read out a statement in Mandarin: "I did not think my careless behaviour would affect and hurt others. I cannot hope for forgiveness, just for a chance (to turn over a new leaf), and for my family to return to a normal life."
Xie has issued a statement and said that she would forgive Lin for what happened.
See: Chew Hui Min, "Model Zhao Yaqi makes tearful apology for affair with Chinese badminton star Lin Dan", The Straits Times, 24 November 2016
As a divorce lawyer in Singapore, I frequently have people asked me the following questions:
Adultery is not a criminal offence in Singapore. Under Singapore's laws, adultery does not have far-reaching impact on issues such as alimony (maintenance), child custody and assets division.
Most of my clients who filed for divorce using the fact of adultery do so as a matter of principle. They are devastated from coming to know of the affair. It is not easy to deal with it when it comes. For public figures, it can get worse with media reports and attention from the masses.
While Xie has indicated that she will forgive Lin, one can only imagine if she will ever truly forget about the incident and move on.
You may also be interested to read more about:
2. Annulment (Nullity) of Marriage
5. Maintenance Issues (Alimony)
For more information, please contact us here.