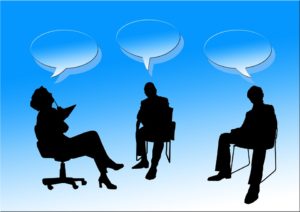 In his opening remarks at the International Family Law Conference 2016, Chief Justice Sundaresh Menon announced that parties going through a divorce will attend private mediation if there is a "contested property dispute over $3 million in value".
See: Seow Bei Yi, "Countries should work together on family justice: CJ", The Straits Times, 30 September 2016
Mediation is a method of resolving disputes without going for a hearing in Court. A neutral mediator facilitates the parties' negotiations and assist them in reaching their own solutions. Lawyers are present to advise their respective clients and help parties know the likely outcome if their case is to be decided by the Family Justice Courts.
Divorcing parents with at least one child below the age of 21 are required under the law to undergo mandatory mediation at the Child Focused Resolution Centre (CFRC) by a Court-appointed mediator if they are not able to reach a private settlement by themselves. Divorcing parties who do not have a child under 21 but have property disputes may also opt for mediation by a Court-appointed mediator. With the change, parties going through a divorce will now attend private mediation if the dispute involves assets over $3 million in value.
In my opinion, mediation is one of the best ways to resolving family disputes. Most of my cases are resolved by the mediation stage. As lawyers, we will be able to advise our clients on the likely outcomes should their case be heard in the Family Justice Courts. When both parties understand the likely outcome if their case is decided by a Judge, there is more incentive to settle the matter through mediation.
Parties save on cost. It is expensive going to Court.
Parties save time. Going through the litigation process will mean an additional 3 to 6 months before the matter is heard by a Judge.
Parties save effort. Affidavits have to be drafted. Documents have to be located. Receipts have to be kept. Bank statements have to be retrieved. Regular meetings in the lawyer's office will be conducted.
Last but not least, parties' relationship is likely to worsen in the process.
As a divorce lawyer, I do my best to resolve my clients' matters outside the Courtroom.
In the words of Winston Churchill, "There is only one thing certain about war, that it is full of disappointments and also full of mistakes."
You may also be interested to read more about:
2. Annulment (Nullity) of Marriage
5. Maintenance Issues (Alimony)
For more information, please contact us here.