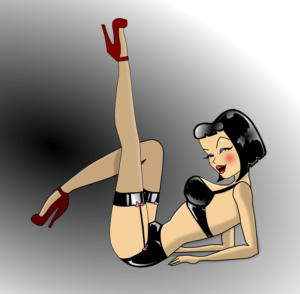 A man told his girlfriend that he saw strippers at a bachelor's party. He wanted to be transparent and honest. After he informed his girlfriend, she thinks that his friends and he are "disgusting people". She refused to be touched by him and did not want to look at him.
The man went on Reddit for advice on how to make up. He was told by many users that what he did amounted to cheating.
One user told him that if her boyfriend went to a party with strippers and stayed for the stripping, she would dump him.
Another user said that the man's actions amounted to adulterous behaviour.
Some users also said that strippers at such home parties are usually much raunchier than strippers at a club.
While many users were against the man, some empathised with him.
One user stated that the man did not invite the strippers over himself and did not engage with them.
Another user said the woman should have put herself in the man's shoes and asked if she wanted to be treated in similar veins should she be in this predicament.
Somebody else commented that they wouldn't mind if their boyfriends saw a strip show as long as there was no touching.
See: Esra Gurkan, "'She thinks it's disgusting': Man whose girlfriend is furious that he saw strippers at a bachelor party asks for advice- but some insist his actions amount to CHEATING", Mailonline, 12 December 2016
What the man did does not constitute adultery in Singapore. Adultery in the Singapore context requires physical contact, or more specifically, sexual intercourse.
What the man's girlfriend is concerned about is emotional cheating.
Emotional cheating comes in many forms. For instance, I have come across many cases of emotional affairs at work, whereby one spouse grows so attached to another colleague at work. Emotional cheating exists in such cases of emotional affairs at work. As Singaporeans spend more time at work than at home, emotional affairs at work become more common.
Emotional cheating does not constitute adultery. However, if the case described in the article were to happen in Singapore, the man's spouse can potentially file for divorce based on the unreasonable behaviours of the man.
Contact us today to understand more about emotional affairs at work and emotional cheating.
You may also be interested to read more about:
2. Annulment (Nullity) of Marriage
5. Maintenance Issues (Alimony)
For more information, please contact us here.