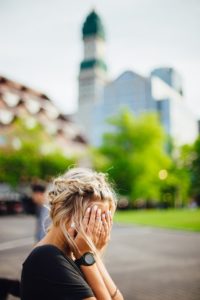 From time to time, I have clients calling me to ask: is polygamy legal in Singapore? The answer is no.
The story of Kim
I came across the story of how a lady (Kim) discovered that her husband had married another woman in a foreign land. Kim was on a vacation with her husband. Her husband (Fred) had informed her that he was going to meet his friends. When Kim asked to follow, Fred refused saying that she would be bored. Later, Kim went shopping in town and accidentally came across Fred kissing another lady in a café.
Initially, Kim did not know what to do and hid behind a tree. Eventually, she plucked up enough courage to approach Fred and the woman. Fred was shocked. He asked Kim to return to the hotel, promising to explain later, but Kim refused.
Finally, Fred introduced the woman as Jane. Fred explained to Kim that he met Jane during a work trip. Jane was a waitress then. Fred found out that she and her children were abandoned by her ex-husband, took pity on her and helped her out financially. Eventually, Fred and Jane had an affair.
Angrily, Kim asked Jane if having an affair with her husband was her way of repaying her husband's kindness. Jane kept quiet. Fred then dropped the bombshell and told Kim that they got married 2 years ago!
Kim was devastated! She went home alone. A month later, Fred suggested to Kim that they could go back to being what they used to be. He even promised to divide his time equally between Jane and Kim! At that moment, Kim knew the only way out was a divorce.
Today, Kim has a steady job and is living with her children in her parents' home. She has started dating again and is hoping that she will be able to find someone better than Fred. A man who will love only her.
See: Azlinda Said, "I chanced upon my hubby and his other family while on holiday.", Simply Her, 19 December 2013
Is polygamy legal in Singapore?
The answer is no. Polygamy is punishable under Section 494 of the Penal Code with a maximum jail term of 7 years and a fine.
If you discover that your spouse is married prior to marrying you, the marriage is void. You may wish to speak to us about filing for annulment in Singapore.
You may also be interested to read more about:
2. Annulment (Nullity) of Marriage
5. Maintenance Issues (Alimony)
For more information, please contact us here.