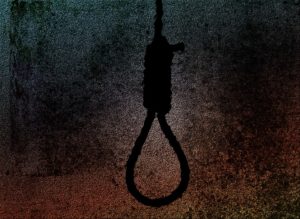 The murder trial of Dexmon Chua Yizhi ("Dexmon") began in the High Court on 25 October 2016. Chia Kee Chen ("Chia"), the husband of Serene Goh Yen Hoon ("Serene") who had an affair with Dexmon, was charged with his murder. After Chia discovered the affair in 2012, Dexmon and Serene ended their affair. However, Chia allegedly became agitated after Dexmon sent Serene a festive greeting in 2013.
With the help of his employee, Febri, Chia allegedly assaulted Dexmon, causing fatal injuries. Dexmon's body was later found at a live firing area in Lim Chu Kang.
See: Vanessa Paige Chelvan, "Choa Chu Kang murder: Man on trial for murdering wife's ex-lover", Channel News Asia, 25 October 2016 
As a divorce lawyer, I have acted for many clients who betrayed/ were betrayed by their spouses. Inevitably, some clients who were "betrayed" want to "get back" at their spouses. For them, the hurt takes a long time to heal. It is not easy and the acrimony may even extend for years after the divorce concludes.
Chia's case is an extreme one. It may be a moment of irrationality but it has cost him dearly. He has 2 young daughters, a business and a family. Chia faces the death penalty if he is found guilty. Is it worth it to give up all that he has, for a moment of satisfaction?
Of course, it is not easy to give up thoughts of "getting back". One who has never experienced betrayal may never fully understand how it feels. Having practised for years, I know better than to talk my clients out of "getting back". However, I always remind them to treasure what they have and not risk hurting themselves to get "revenge".
As the famous English poet George Herbert once said: "Living well is the best revenge."
You may also be interested to read more about:
2. Annulment (Nullity) of Marriage
5. Maintenance Issues (Alimony)
For more information, please contact us here.