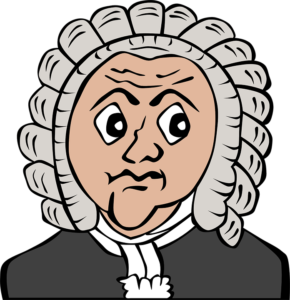 It was reported that Laura Wesser, famous for defending Johnny Depp and representing Megan Fox, Britney Spears, Heidi Klum, Stevie Wonder and Kim Kardashian, is representing Angelina Jolie in her divorce against Brad Pitt.
Wasser reportedly charges US$850 an hour and demands a retainer fee (deposit) of US$25,000 to take on a case. Wasser's firm does not accept media solicitations despite her representing Hollywood stars. She has told Vanity Fair magazine that she sometimes has to do a reality check with her celebrity clients used to getting their way. According to Wasser, she tries to reach a divorce settlement for her celebrity clients before the split is announced. In her interview, Wasser also said that she does not judge her clients and still believes in love.
As an educator and mentor to interns/ trainees/ junior associates, I am often asked what makes a good divorce lawyer. I agree with most of the points raised above.
As a divorce lawyer, I:
1. Maintain the privacy of my clients, regardless of their social status. Divorce is traumatic enough. It is important to safeguard the privacy of my clients so that they are given time to heal.
2. Do not over-promise. At times, I would hear from potential clients that lawyer X has promised them that they will get sole custody of their child with no access to the other parent, all the assets (including those in the sole names of their spouse) and a huge amount of monthly maintenance despite them earning more than their spouses. I run the risk of losing potential clients to lawyer X if I do not promise the impossible at times, but the worst thing that a divorce lawyer can do is to over-promise and under-deliver. I take pains to explain the law to every potential client to inform them about what the most realistic outcome in their matter is. I do not promise the impossible, but I will fight tooth and nail to ensure that my clients get what they deserve.
3. Do not overcharge. My clientele range from the super-wealthy to the ordinary men on the street. I do my best to ensure that legal representation is affordable to all, regardless of how much they are earning. As much as possible, I offer a "package deal" to my clients with a cap on their fees. Clients should never be exploited and no one should be "shocked" by a bill.
4. Am pragmatic/ practical. Unlike other areas of law, family law is never just about the law. It affects people even after the divorce, especially if children are involved. Parent X may have care and control of the child and Parent Y may have access. They will, unlike opponents in other types of cases, need to see each other for the rest of their lives. Parties will need to think about their accommodation after the divorce, living expenses and day-to-day lives. There are many practical implications to a divorce and it is never just about the law. As a divorce lawyer, I do my best to pick up as much practical knowledge as possible, so that I am well equipped to advise my clients about lives after the divorce.
5. Do not judge my clients. How do I represent someone whom I judge to be unworthy? As such, I never judge. Every client, regardless of what they have done or what they do in life, is equal to me.
6. Empathise. I never underestimate what my clients go through. I listen intently and do my best to understand their lives. My clients know I am just a phone call/ text message/ email away. It helps that they know help is never far away. Unlike other areas of law, family law is never just about the law. It is about people's lives. I am there to help them move on with their lives.
It takes more than a law degree to be a divorce lawyer. Even after having conducted hundreds of cases, I am still learning each day.
You may also be interested to read more about:
2. Annulment (Nullity) of Marriage
5. Maintenance Issues (Alimony)
For more information, please contact us here.