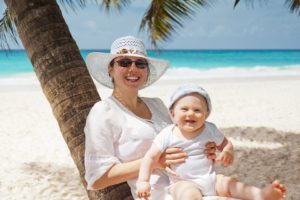 Yesterday, I wrote about the story of a single mum who found love in an excellent stepdad. I encourage all my clients to look for love again after their divorce. However, if you have children, it is important that your future spouse has the potential to be a good stepparent in Singapore.
I thought I should follow up with this story of a stepmother who subjected her stepchildren to abuse, humiliation and neglect.
Caroline Sharp, 65, used her stepchildren as slaves. She left them hungry and unloved. In fact, one of the kids was denied the opportunity to bath for 6 six weeks!
Sharp was a mother to one of the children and stepmother to the other 2.
The abusive acts were carried out from June 1975 to June 1991. That was a period of 16 years! It only came to light when one of her step-daughter went to the police in 2015.
According to the prosecutor, the step-daughter who reported Sharp was so hungry that she would pinch food from the cupboards. She would get beaten up by Sharp when this was discovered. The stepdaughters were afraid to request for food. They went to school hungry and only had cold congealed porridge when they returned. On a regular basis, they would not eat from teatime on Friday until lunch time on Monday.
One of the stepdaughters was even forced to drink from the toilet bowl as she was denied drinks.
Sharp admitted to 3 offences of child cruelty during this period.
Judge Paul Watson QC who heard the case described this as "truly the childhood of nightmares".
See: Richard Spillett, Crime Correspondent, "Stepmother who subjected three girls to a 'childhood of nightmares', treated them as slaves and forced them to drink from a TOILET is jailed for just two years", Mailonline, 19 January 2017
Importance of good stepparent in Singapore
Nobody should be denied a second shot at love. However, if you have children, remarriage no longer becomes a union of 2 persons. You will need your future spouse to be a good stepparent in Singapore.
You may also be interested to read more about:
2. Annulment (Nullity) of Marriage
5. Maintenance Issues (Alimony)
For more information, please contact us here.