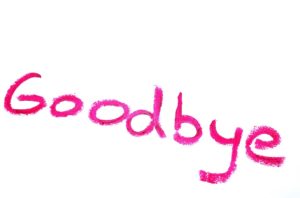 Breakups can be painful but for some, it is a blessing in disguise.
Recently, people revealed on Whisper what made them realise that they made the right decision to break up after the breakup.
Some people found out that their ex-partners have controversial views on politics and medicine. Others witnessed their ex-partners fell apart.
One user said that her former partner had a breakdown soon after their breakup and she feared for her life. She felt like she dodged a bullet.
Another user found out that her ex had voted for Donald Trump and was glad that she broke up with him!
Yet another user discovered that his ex-girlfriend did not believe in vaccines. Hence, he concluded that she would not consent to their future children using vaccines. He was relieved that they parted ways.
One person remembered bad times (rather than good memories) and this helped him/ her move on.
Many users expressed that discovering their ex's faults helped them feel better after breaking up.
Another person caught his/ her ex committing crimes on Cops, an American reality show showing police officers fight crimes on the street.
Some contributors found out that their former partners were using drugs.
See: Hannah Moore, "'My ex thinks I got CANCER to gain his attention… I'm so glad we broke up': People reveal the moment they realised their former partner was simply 'awful'", Daily Mail, 17 January 2017
What does it take to get over a breakup in Singapore?
As a divorce lawyer in Singapore, I would say that people have different ways to get over a breakup in Singapore.
Some, like what the users in the article did, find out about the faults of their ex-boyfriends/ ex-girlfriends. They feel good "dodging a bullet".
Let me assure you that it is perfectly normal to suffer from the ill-effects of a breakup in Singapore. The best that you can do to get over a breakup in Singapore is to start afresh. Engage in activities that make you a better person. Take up a course. Start a new hobby. Anything to keep yourself meaningfully occupied.
Build up new friendships. And remember, eventually you will meet another person who is better than your ex. Look forward to your future. Believe.
You may also be interested to read more about:
2. Annulment (Nullity) of Marriage
5. Maintenance Issues (Alimony)
For more information, please contact us here.