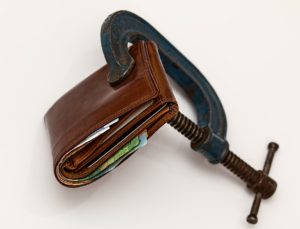 Recently in Malaysia, a housewife and her 3 adult children decided to cut all ties with her husband and their father after he ran away. He had borrowed from illegal loansharks, better known as ah longs, and ran away after being unable to repay his debts.
The couple owns a plastic manufacturing factory which they set up half a year ago. Prior to the factory, they ran another company which traded machineries for plastic products. As business slowed, they took up loans to sustain the business. Gradually, their debts rose to RM 4.17 million.
The husband became a regular gambler and borrowed from ah longs.
According to the wife, Chew Chiu Moi, her husband Lai disappeared on 22 December 2016. A group of men who claimed to be his creditors came and barged into their factory, bringing with them machinery and forcing them to cease operations. Chew has received numerous calls from alleged creditors of her husband since that day. The alleged creditors have been demanding for Chew to pay up the debts on behalf of her husband.
The family were unsuccessful in trying to contact Lai. Chew's MP said that Lai had left the country via the Woodlands Checkpoint on 22 December 2016.
Given what happened, Chew and her children have moved into a friend's home as they were afraid of the creditors. Chew is in the midst of filing for divorce in Malaysia.
See: "Harassed family disowns gambler", The Star Online, 5 January 2017
Am I liable for my spouse's debts?
As a divorce lawyer in Singapore, I regularly have clients asked me if they are liable for their spouse's debts. Many of my clients have filed for divorce as a result of their spouse's gambling habits. They are concerned and do not wish to be liable for their spouse's debts.
The short answer is no. Debts are incurred individually and you are not liable for your spouse's debts. However, if the debts are secured against jointly owned properties, there may be a possibility that your interests are affected.
To find out more, contact us today.
You may also be interested to read more about:
2. Annulment (Nullity) of Marriage
5. Maintenance Issues (Alimony)
For more information, please contact us here.