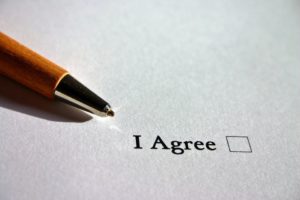 Weddings in Singapore are expensive affairs. In a recent report on The New Paper (Cynthia Choo, "Bachelor saves 6,000 $1 coins in 2 years, netting him marriage proposals", The New Paper, 3 September 2016), Mr Muhammad Helmy Kamid, 26, was reported to have saved 6,000 $1 coins in two years. Even though he does not have a girlfriend, he plans to use the money as part of his future wedding expenses. Mr Helmy indicated that "two to three people from Malaysia" had messaged him, asking him to marry them after seeing his post online in relation to his story. Mr Helmy said: "When I first read the messages, I thought people would really do anything for money."
Mr Helmy's saving ways are innovative and commendable. While nobody plans to divorce, it does not hurt to have "financial safeguards" in marriages. Many people in Singapore hold insurance policies as a safeguard against illnesses and accidents. On the other hand, Singaporeans do not usually contemplate executing a prenuptial agreement prior to their marriage (or a marital agreement after their marriage).
As a divorce lawyer in Singapore, I have seen many "once-loving" married couples fight each other in Court over the issue on division of matrimonial assets. It is common knowledge that contested divorces are much more time-consuming and expensive than simplified, uncontested divorce proceedings. Entering into a prenuptial agreement/ marital agreement reduces the likelihood of couples going to war against each other in Court should the relationship sour in the future.
Under the Women's Charter (Singapore), the Family Justice Courts have the power to order the division of matrimonial assets and in doing so, the Family Justice Courts need to have regard to "any agreement between the parties with respect to the ownership and division of the matrimonial assets made in contemplation of divorce."
See: Section 112 of Women's Charter (Singapore)
While lawyers receive higher legal fees should their clients bring matters to Court, I would rather my clients agree. Divorce is already a traumatic process for many. There is little point in making the divorce process more painful.
More agreement today, less hurt tomorrow.
You may also be interested to read more about:
2. Annulment (Nullity) of Marriage
5. Maintenance Issues (Alimony)
For more information, please contact us here.